Today is my 40th birthday. A lot of mixed feelings for sure. I'm happy to be who I am, and at the same time I don't want to get older (nor younger actually). Anyway...
A few weeks ago I got a mail .... I was asked if I wanted to join
the Glitz designteam
!!!
Wooooohoooooo! Of course I said
YEEEEESSSS
!!! I really
L.O.V.E.
their products!!! So watch out... you'll see some Glitz projects here every month. You can see
the announcement here.
In the meantime I have some other inspiration here. Speaking of turning 40...A layout about me which I created using sketch #243 at Pencillines.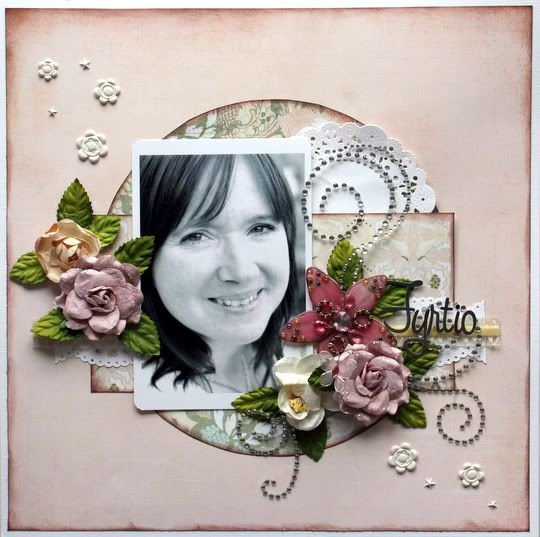 Material: Papers and alpha stickers from Basic Grey, flowers, leaves, ribbon and bling from Prima, Artisan Elements from Pink Paislee
Camilla