This cutie pie is my baby niece. She charms everybody and isn't a stranger to anyone. She really is a doll. I try to take pictures of her every time I see her.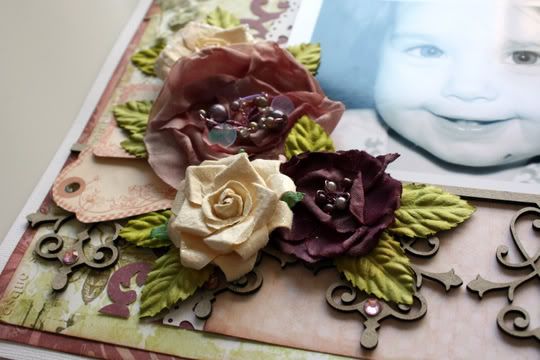 The layout is created for
Swirlydoos
using their July kit. It features the Butterfly Garden collection from Pink Paislee.

Thanks for visiting!
Camilla